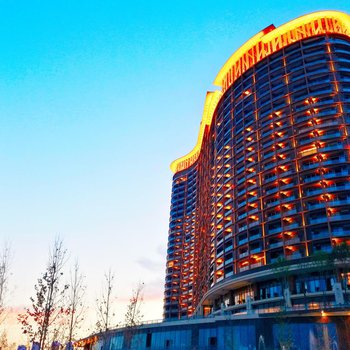 The Mangrove Tree Resort World (Coral Tower) was recently opened in 2016, making it a fantastic choice for those staying in Qingdao. Free in-room Wi-Fi and convenient access to the West Coast Resort make this hotel a fantastic choice.
The hotel is located approximately 34km from Qingdao Railway Station and 61km from Liuting International Airport.
At the end of a busy day, travelers can unwind and relax in the hotel or go out and enjoy the city. Travelers requiring pickup service can book this directly through the hotel.
Germaphobes can rest easy - the level of cleanliness is highly rated at this hotel. This hotel is a popular accommodation for guests traveling with families.